Ivaylov Professional TOOLS - Bad Quality IVAYLOV = I-FAIL-OFF
Prodecoder Locksmith tools are NOT Ivaylov Decoders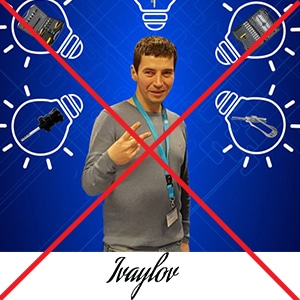 To all of our customers:
Prodecoder is not Ivaylov Professional Decoders!!!

Prodecoder Locksmith Tools are NOT connected in any way with Ivaylov Professional Decoders. All products under the name of Prodecoder ® are manufactured by Alegro Prodecoder Ltd. This statement serves as a reminder to all our valuable customers to avoid confusion and false purchase. Ivaylov "Professional" decoders – Bad quality products under fake patent!
Для всех наших клиентов:
Prodecoder-это не Ивайловские профессиональные декодеры!!!
Слесарные инструменты Prodecoder никак не связаны с профессиональными декодерами Ivaylov. Все продукты под названием Prodecoder ® производятся компанией Алегро Prodecoder Лтд. Это заявление служит напоминанием всем нашим ценным клиентам, чтобы избежать путаницы и ложной покупки. 
                                                                            AVISO

¡¡Los decodificadores Prodecoder® NO son decodificadores fabricados por Ivaylov!!
Las herramientas de cerrajería de Prodecoder® NO tienen conexión alguna con los productos fabricados por Ivaylov.
Todos los productos bajo el nombre de Prodecoder ® son fabricados por Alegro Prodecoder Ltd. En nuestra fábrica en Sofía, Bulgaria.
A tutti i nostri clienti:
Prodecoder non è Ivaylov Professional Decoder!!!

Gli strumenti Prodecoder Locksmith Tools NON sono collegati in alcun modo con i decoder professionali Ivaylov. Tutti i prodotti sotto il nome di Prodecoder® sono prodotti da Alegro Prodecoder Ltd. Questa dichiarazione serve come promemoria a tutti i nostri preziosi clienti per evitare confusione e falsi acquisti. 
An alle unsere Kunden:
Prodecoder ist nicht Ivaylov Professional Decoder!!!

Prodecoder Schlosserwerkzeuge sind NICHT in irgendeiner Weise mit Ivaylov Professional Decodern verbunden. Alle Produkte unter dem Namen Prodecoder ® werden von Alegro Prodecoder Ltd. hergestellt. Diese Erklärung dient als Erinnerung an alle unsere wertvollen Kunden, um Verwirrung und Fehlkäufe zu vermeiden.